It's Time To Thrive In 2023 And Beyond: With These 10 Power Goals
Having goals gives your life a sense of purpose and direction. In 2023, thrive to be your very best self by setting some powerful goals to work toward. Need some inspiration on what kind of goals you would like to achieve? Consider these ten power goals as you align your plans for a positive, successful, and vibrant new year.
1| Become (somewhat) proficient in a new language. 
Spend 2023 learning a foreign language. Learning how to speak a new language takes time, patience, and practice, but if you challenge yourself to work toward mastering a new language throughout the year, you'll be surprised at how much you learned by the year's end! Even if you end 2023 only knowing how to use some key phrases and words, you'll still have gained a powerful and useful skill through your efforts to learn.
2| Challenge yourself to read a set number of books during the year.
Reading is a great way to open yourself to new worlds and information. In 2023, set yourself a goal of reading a set number of books throughout the year. Whether you want to read one book a week or one book a month (or more!), you'll finish out the year being more well-read from your efforts.
3| Overcome one of your biggest fears. 
Have you always had a particular fear that's held you back? Perhaps you're scared of public speaking, visiting places alone, or trying new things. Whatever your biggest fear may be, set a goal to overcome it in 2023. 
There are tons of ways to go about working through a fear — just remember to do so at your own pace. Even if you end the year only feeling a little bit better about whatever it is you fear, you've still made a major improvement in your life.
4| Get to the root of any emotional problems that have been holding you back.
Many people tend to hide or ignore their biggest emotions. Rather than working through them and actually feeling those big emotions, people often find it easier to act or pretend like they aren't there. At the moment, this may feel like the most efficient way to handle big, messy feelings. However, it is rarely the right solution! 
In 2023, challenge yourself to get to the root of any emotional problems that hold you back. If you struggle to face your emotions, set a goal to actually work on processing and expressing emotions. If a particularly emotional experience is bothering you, work toward exploring that situation specifically. If you work on these issues throughout the year, you can end 2023 stronger than ever before.
5| Challenge yourself to learn all about something brand new to you. 
Time spent learning new things and building your knowledge is time well spent. In 2023, challenge yourself to learn all about something brand new to you. Choose something you've always wanted to know more about or explore for yourself. 
For example, if you've always wanted to be a talented home chef, learn some new recipes and cooking skills you can use in your own kitchen. A year spent learning all about something new is a year spend working toward a goal that makes you a more well-rounded and talented person.
6| Set a goal for your health and fitness. 
Set a goal for your health and fitness. Taking good care of your body is always a smart move. In 2023, challenge yourself to meet a particular health and fitness goal you've always wanted to achieve. 
For example, if you've always wanted to run a 5k, challenge yourself to build your endurance over the course of the year. Spending the year working toward these kinds of goals not only brings you a sense of personal satisfaction, but it also helps you feel better, too.
7| Get yourself out of an unhappy situation and into something better.
Are you sick and tired of your boring, dead end job? Are you in a relationship that is no longer making you happy? In 2023, challenge yourself to get out of that unhappy situation so you can find something better for yourself. While it may take time to fully work out of a challenging and unhappy situation, you can make a lot of progress in a year's time if you put your mind to it.
8| Do something you can add to your arsenal of professional skill sets.
Set a goal to add a new skill to your professional tool box. For example, if it's been a while since you finished school or had any professional, job-centric training, make it a goal to learn something new this year. 
Find a way to add a new skill to your professional resume. You never know when that new skill could come in handy, and as a bonus, it'll add some extra sparkle to your resume if you're trying to find a new job.
9| Do one kind thing for another person each day. 
Make exuding a culture of kindness one of your 2023 goals. Each day, challenge yourself to do at least one small, kind thing for another person. Give compliments, help folks with tasks, hold open doors, and surprise friends and family with extra kindness — spreading around kindness to others on a regular basis not only brightens their lives, but yours as well.
10| Build a nest egg savings account. 
A wonderful goal to strive for in 2023 is building yourself a good savings account. All savings accounts have to start somewhere, and there is no universal perfect amount of cash to keep stashed away in your savings. 
At the beginning of the year, determine a reasonable amount of cash you can save on a regular basis and challenge yourself to routinely set aside that much money each payday. 
At the end of the year, you'll find yourself with a considerable (and helpful) nest egg of cash you can use for emergencies or to meet a financial goal, such as paying down a debt or saving for something you really need.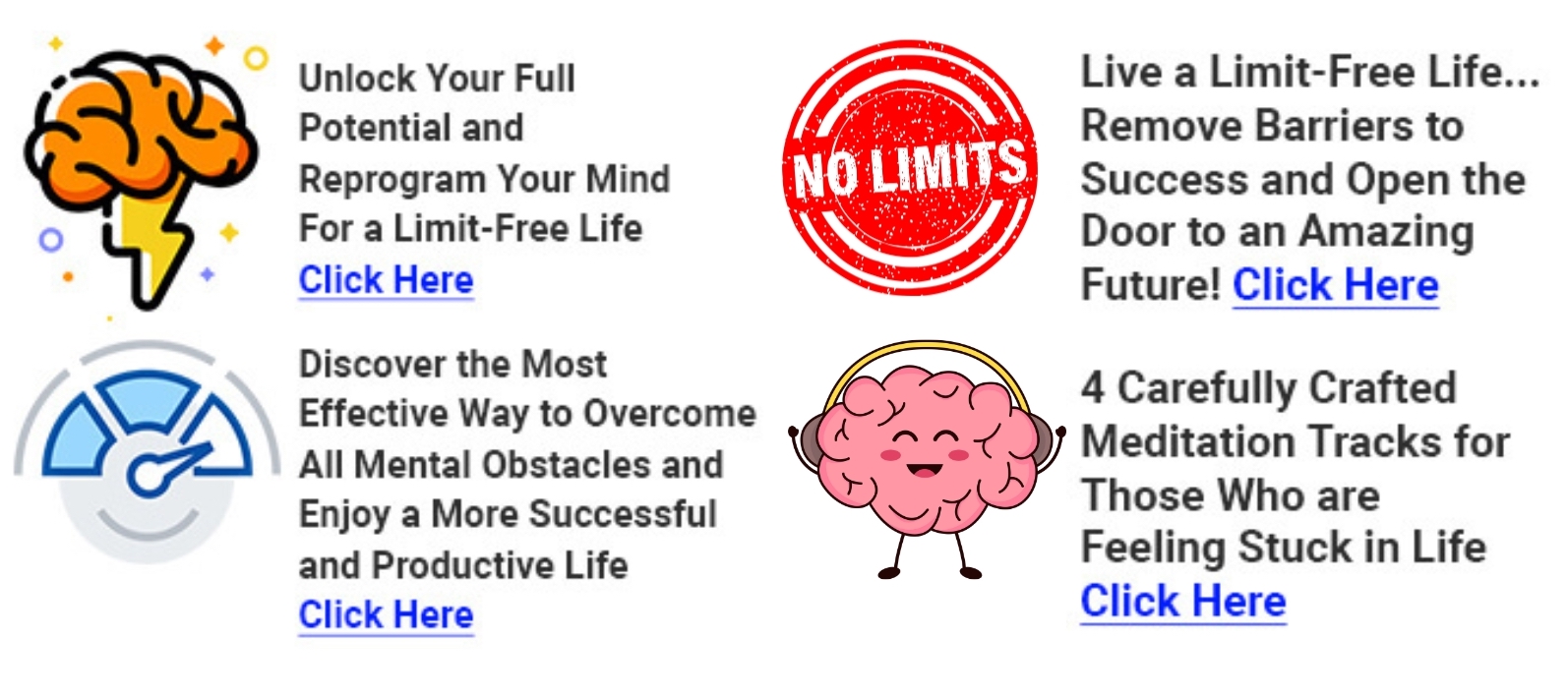 ******************
It's time to "Pop a Pill" and Upgrade to a Limitless Life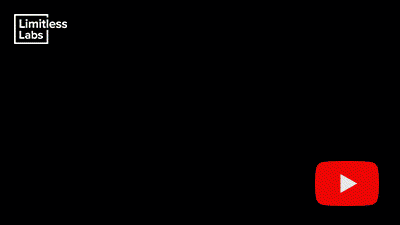 "Just pop a pill!"
That's the quick-fire answer to most modern-day health problems.
Need more energy? "Just try this pill..."
A greater night's sleep? "Pop this before bed..."
Beach-ready body? "Get these injections..."
Got to get heart-healthy? "These tablets help..."
It sounds great, on the surface.
But read the small print... the shocking side-effects... the longer-term cancer risks...
Often, it's just not worth the risk.
You need a 'life upgrade' pill without any side-effects.
And that just doesn't exist.
Until now...
I'd like to introduce you to Limitless Labs.
This company produces "digital pills", which use a powerful active ingredient ('NLP') to deliver rapid, lasting change -- all in just 15 minutes.
They have over 35 pill formulations -- for everything from rapid weight loss to exercise motivation, from incredible health to the most rejuvenating sleep.
They're all incredibly powerful, and 100% safe.
It's time to rethink how we do "pills".
Click here to step inside Limitless Labs: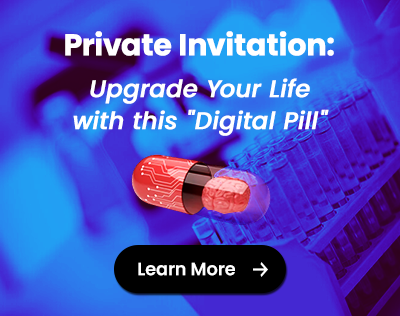 (Use voucher code VIP3030-10 to get 10% off anything on the site.)
******************