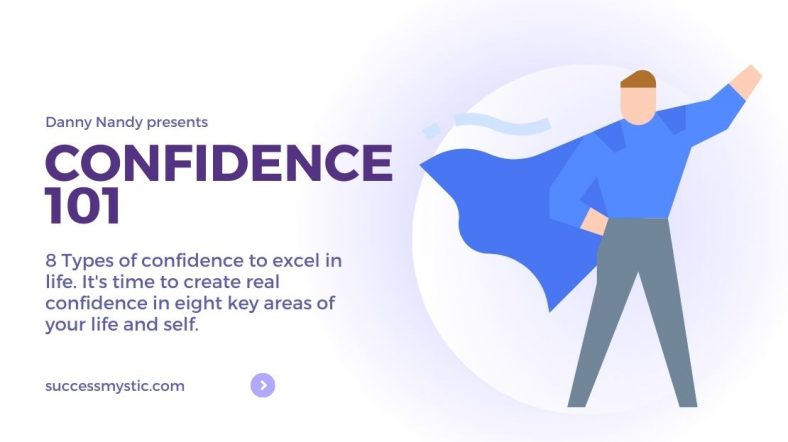 About Course
There are typically two types of people you will likely encounter in your personal or professional life.
Those who exude confidence in every aspect of their lives seem to have everything going for them.
However, some lack the confidence to express themselves in a way that can get them to where they want to be. Whatever you choose to do, having confidence will help you succeed.
WHAT IS CONFIDENCE
Confidence is the belief and trust in your abilities, judgments, and skills. It is the conviction that you can do anything you set your mind to.
Confidence is knowing your strengths and weaknesses enough to take control of your life and do what needs to be done.
For many people, this may mean that they are confident in everything they set out to do, regardless of the situation. For others, it means that they may be confident in their professional abilities but less confident in their abilities.
It is essential to keep in mind that research shows that people who have confidence in their abilities are more likely to excel in life. This is because they know what they want and how to get it and motivate themselves.
Having confidence also can change how people see you, whether in professional or personal situations. Those who have more confidence and seem to know exactly what they need to do, are more attractive to others.
INTERESTING FACTS ABOUT CONFIDENCE AND EXCELLING AT LIFE
"You need to have confidence in yourself if you want to succeed in life." This is a phrase that many people have heard throughout their lifetime. There are often articles, studies, and speeches about how confidence can help you excel in whatever you set your mind to.
The fact is, having confidence, or believing in yourself, can significantly affect the way you approach activities and work daily. You move forward and get things done when you believe in your abilities. When you lack confidence, you tend to hold back or hesitate and question yourself over and over.
Let's take a look at five interesting facts about confidence and excelling at life that you may not have heard before:
Confidence and Self-Esteem may be linked to your genes. Whether it is true or not, some researchers have found that specific genes are directly related to your ability to believe in yourself enough to seek success.
Self-Confidence is not stagnant. It can change depending on the situation. You may feel extremely confident in front of a group of your peers but then lack confidence when you are in a job interview. Your faith can adapt to different situations.
Confidence is not something that you are born with. Like many other things in life, confidence is a skill that has to be developed. This ability starts the moment you are born and can either build or be stunted by the environment you grow up in. You can change this over time if you choose.
Confidence or lack of confidence is not isolated to introverts. Introverts are often very confident in their abilities and see being by themselves as a way to seek and achieve the success they des Many introverts are not that way because they lack the confidence they need to be out in the world.
Before you can learn the power of confidence, you first have to find love for yourself. You have likely heard people say that no one else will if you do not love yourself first. This is true in many cases because being confident in yourself means loving who you are and being proud of the person you have become.
WHAT HAPPENS WHEN CONFIDENCE IS LACKING
Lack of confidence can lead you to overlook opportunities that could lead to success. Low self-confidence results in feelings of inadequacy and worthlessness that prevent you from moving forward.
In most cases, lacking confidence can cause you to focus on others who seem to have it all together and are sure of themselves in every aspect of their lives. Focusing on other people's success and confidence leads to you not working towards the goals you want to achieve.
Additionally, the lack of self-confidence can affect your overall health in many ways that often lead to more significant issues. The negative self-talk those who have low self-esteem often participate in can wreak havoc on your mental health and thus can lead to other health issues.
EXCELLING IN LIFE
To excel in life, you first need to define what that looks like for you. For some people excelling in life means that they are at the top of their company, making the big decisions and paycheck. For others, it means that they can manage their household successfully, the house is always clean, kids are well taken care of, and activities are planned and successful.
Whatever you decide to do with your life to define success and show that you are genuine about excelling, there are a few things that you need to ensure are in place. This means that you know what you want and why you want it. 
Check out these tips to help you get to the place of excelling at life:
Define what success means to you–what do you want out of life?
Find your why – why do you want that?
Intention action steps–what steps can you take to achieve your goals?
Always move forward–remember that your why is your motivation
One of the most important things to keep in mind when developing your plan to excel in life is that you will need to work on your self-confidence.
This is the one thing that can make or break your journey to success.
WHY YOU NEED CONFIDENCE TO EXCEL IN LIFE
You need the confidence to excel in life because you can get stuck in the same pattern without moving forward. Confidence is the driving force behind getting to where you want to be in your personal or professional life.
Those who have confidence in their abilities are not afraid to set out on new adventures or create a new business. They are the ones that are doing this instead of standing around wondering if they should.
Confidence is what allows you to stand up for yourself and other people in a wide variety of situations. If you want to be heard and seen, you need the confidence to speak up and show others who you are and what you stand for.
Many people with low self-esteem have a hard time saying no to other people's requests. They do not want to disappoint them by telling them no. Confident people have boundaries and can say "no" when needed and "yes" when they choose.
Overall, if you want to excel in life, a lack of confidence just might be what is holding you back from that success.
Even if you lack the confidence to make the choices that will move you forward, you can do things to learn how to be more confident.
It is essential to keep in mind that the journey to confidence begins with a single step.
Let this course be your guide.
Did you know that there is more than one type of Confidence?
It's true!
Self-confidence is great, but there are other important areas where confidence is key to excel in life and thrive in life in many other ways.
This Amazing Ecourse Gives You Everything You Need To Excel In Life And Includes These 8 Valuable Lessons
Lessons 1: Self-Confidence
Lessons 2: Confidence In Your Support System
Lessons 3: Confidence That Everything Will Be Ok
Lessons 4: Confidence That You Can Handle Anything That Comes Your Way
Lessons 5: Confidence That Change Can Be a Good Thing
Lessons 6: Confidence In Your Ability To Be Completely Self-Supportive
Lessons 7: Confidence That Within Every Struggle, Challenge, Obstacle And Failure There Are Important Lessons To Be Learned
Lessons 8: Confidence To Step Outside Your Comfort Zone
Each of these elements is key to excel in life.
Comprehensive, hands-on useable information that you can use starting today!
Learn to harness the power of each of these types of confidence
so you can thrive in both your personal and professional life!
DO NOT NEGLECT THIS CRITICAL INFORMATION A DAY LONGER!
JOIN US TODAY!
IT'S UP TO YOU TO ACT!
Commit to doing the work and reap the rewards!
It all starts with the how to steps that you will learn in our ecourse
GET IMMEDIATE ACCESS TO 8 VALUABLE LESSONS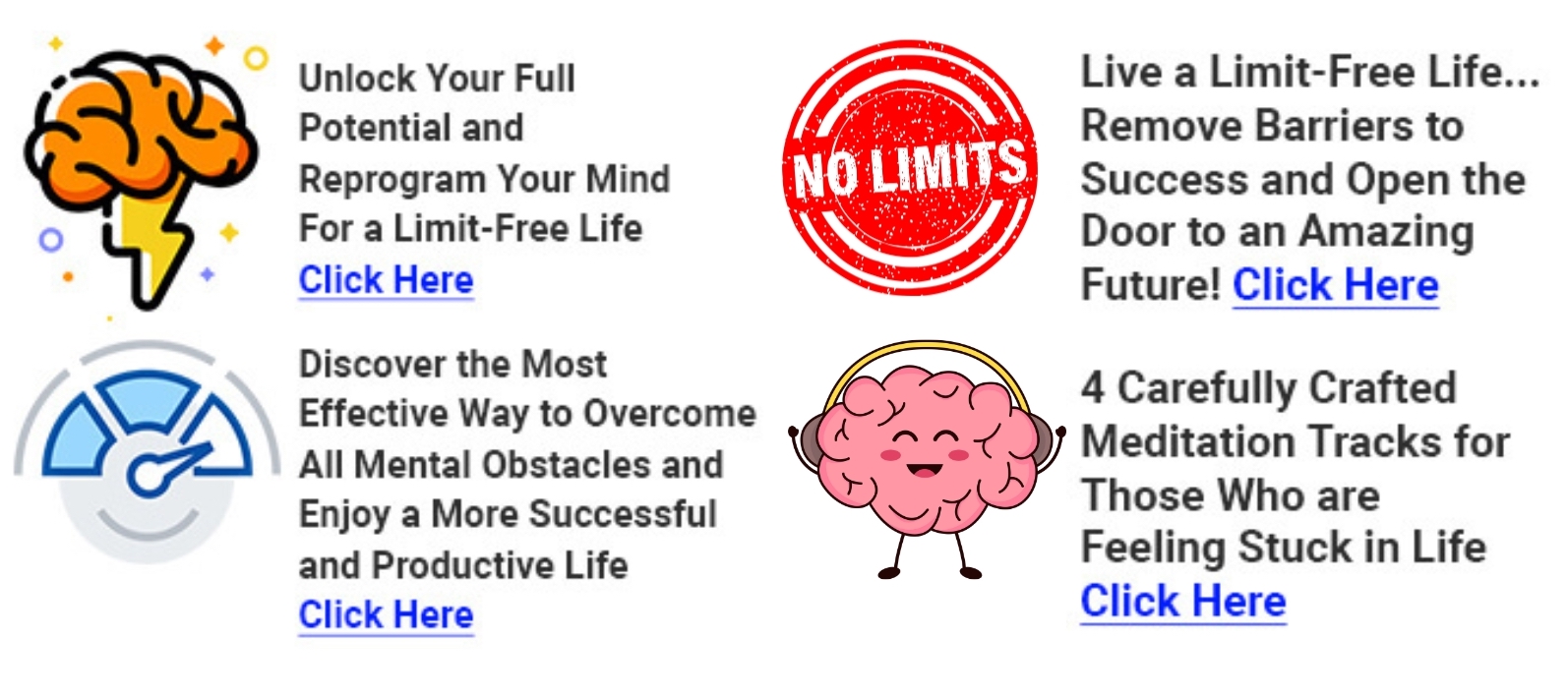 ******************
It's time to "Pop a Pill" and Upgrade to a Limitless Life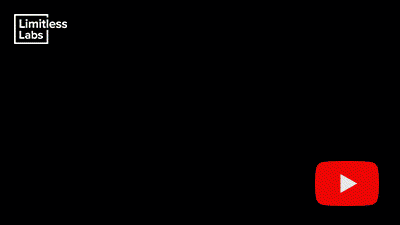 "Just pop a pill!"
That's the quick-fire answer to most modern-day health problems.
Need more energy? "Just try this pill..."
A greater night's sleep? "Pop this before bed..."
Beach-ready body? "Get these injections..."
Got to get heart-healthy? "These tablets help..."
It sounds great, on the surface.
But read the small print... the shocking side-effects... the longer-term cancer risks...
Often, it's just not worth the risk.
You need a 'life upgrade' pill without any side-effects.
And that just doesn't exist.
Until now...
I'd like to introduce you to Limitless Labs.
This company produces "digital pills", which use a powerful active ingredient ('NLP') to deliver rapid, lasting change -- all in just 15 minutes.
They have over 35 pill formulations -- for everything from rapid weight loss to exercise motivation, from incredible health to the most rejuvenating sleep.
They're all incredibly powerful, and 100% safe.
It's time to rethink how we do "pills".
Click here to step inside Limitless Labs: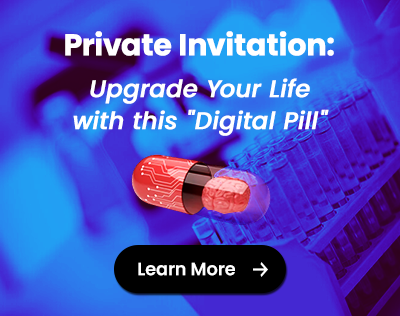 (Use voucher code VIP3030-10 to get 10% off anything on the site.)
******************
Show More
Course Content
Introduction
Lesson #1
Lesson #2
Lesson #3
Lesson #4
Lesson #5
Lesson #6
Lesson #7
Lesson #8