About Lesson
Humans are made up of three parts – spirit, body, and soul.
Body
Your body is probably the easiest part of us to understand. We put a lot of focus on it because it's something that we can literally see. We interact with the physical world the moment we are born. We can touch, see, feel, and taste
and from there, we learn the power of reasoning based on these things. It's all visible.
With each of the senses, you gather information. It's something you have and
will always do. You recognize a bad smell just as quickly as you do a good smell. You hear music and know when you like it and when you don't.
Now, your body is made up of parts that you can't see. Thanks to science, though, you know that they are there. It's important that you know your body because knowledge will help you maintain its health. You know there are foods to avoid, and things to do to maintain a healthy weight. When you are sick you know what to do. It's easy (to a point).
Soul
You can't see it and because of that, there's a lot of confusion about it. Often, we equate our spirit with our soul. This is not the case. Your soul is made up of emotions, will, and mind.
Emotions – emotions are powerful and can influence your will. Often, you allow your emotions to dictate your actions rather than logic. It's why you buy an extra bar of chocolate when logically you know it's not the right thing to do. We associate our emotions with both the negative and the positive. Either can cause us to act on impulse.
Will – your choices stem from your will. You have a selection of options and your mind tackles the reasoning and analysis portion of the decision-making. Your will, will consider the pros and cons and then choose the solution. That could be a logical decision or, not. Your will is simply the decision-maker. It is reliant on the information it is fed. Your will can choose something that your mind didn't anticipate. The mind doesn't have a monopoly on information.
Mind – it's not overly difficult to understand the mind. As far as resources go, there is an endless supply to choose from. The mind is in charge of reasoning and thinking. When you need to solve problems, your mind engages. If you want to practice a new habit, your mind takes the wheel.
The mind is a powerful thing. Your thoughts are powerful enough to determine your reality. Thinking properly reaps the benefit of making the right choices, which results in a happy life.
Combined, these are the things that are your soul. Your soul directs you.
Spirit
This is where things get blurry. There is a clear difference between the spirit and your soul. That's what we're going to highlight now. it's the deepest aspect of you and it's the most difficult aspect to put your finger on. You can't study it like you can your body. You can't describe it like we did the soul. The spirit is the master.
What most people are confused by is the belief that they can study it via their mind. It is the gateway but like an access road. It doesn't have any power or control over the spirit.
There is a strong connection between spirit and mind and knowledge will allow you to influence the spirit with your mind. That doesn't mean your spirit has to accept it, of course. The spirit, that's the real you, it's the real boss. It's directing the show. Here are the three parts of your spirit that you need to understand.
Conscience – so, you know that your will is pulling the trigger on decisions combined with the logic of the mind. Your logic is swayed by good and bad, which stems from your values. If you do something bad, deep down you know you did wrong. You can try to dismiss it, but it gnaws at you and you feel compelled to make amends. Your conscience is part of your spirit.
Intuition – your gut feeling is often referred to as the sixth sense. People often rely on their gut to guide them. You might fall into the belief that intuition falls under the umbrella of your mind.
Science might agree with that, but your intuition often overrides logic, which makes it more spirit based. You may choose to listen to your intuition, or you may ignore it and live to rue the day. Your mind relies on learning and knowledge. Your gut is all intuition. You're born with it.
Values – your values are rooted deep within you and your conscience is their keeper. Values matter. So, if your mind is your spirit's access road, knowledge is the key to unlocking the influence between the two.
Your values guide you, you embrace knowledge, you embrace change, and you reap the benefits as you maintain your path. Your bad habits transform into good habits. When you fail to do good you feel shame and want to make amends. Your shame stems from your conscience telling you that you have offended your values.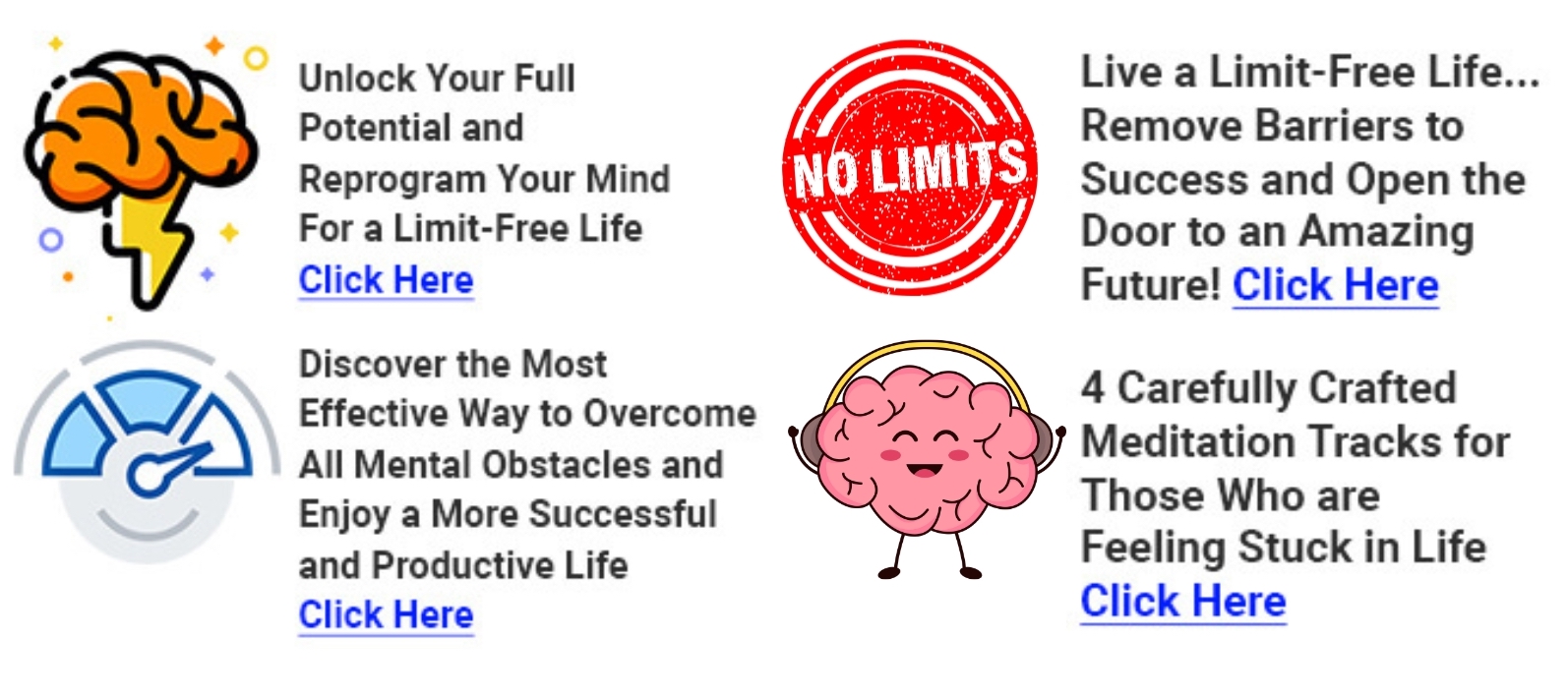 ******************
It's time to "Pop a Pill" and Upgrade to a Limitless Life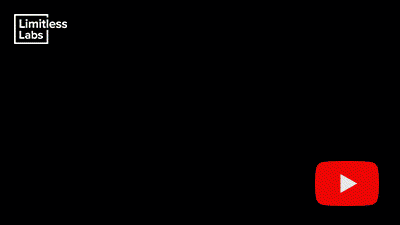 "Just pop a pill!"
That's the quick-fire answer to most modern-day health problems.
Need more energy? "Just try this pill..."
A greater night's sleep? "Pop this before bed..."
Beach-ready body? "Get these injections..."
Got to get heart-healthy? "These tablets help..."
It sounds great, on the surface.
But read the small print... the shocking side-effects... the longer-term cancer risks...
Often, it's just not worth the risk.
You need a 'life upgrade' pill without any side-effects.
And that just doesn't exist.
Until now...
I'd like to introduce you to Limitless Labs.
This company produces "digital pills", which use a powerful active ingredient ('NLP') to deliver rapid, lasting change -- all in just 15 minutes.
They have over 35 pill formulations -- for everything from rapid weight loss to exercise motivation, from incredible health to the most rejuvenating sleep.
They're all incredibly powerful, and 100% safe.
It's time to rethink how we do "pills".
Click here to step inside Limitless Labs: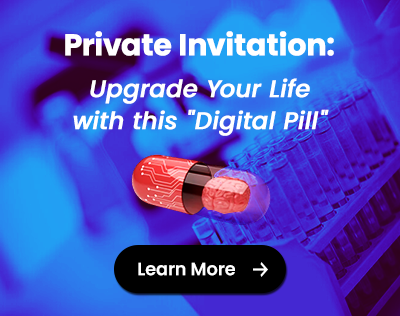 (Use voucher code VIP3030-10 to get 10% off anything on the site.)
******************