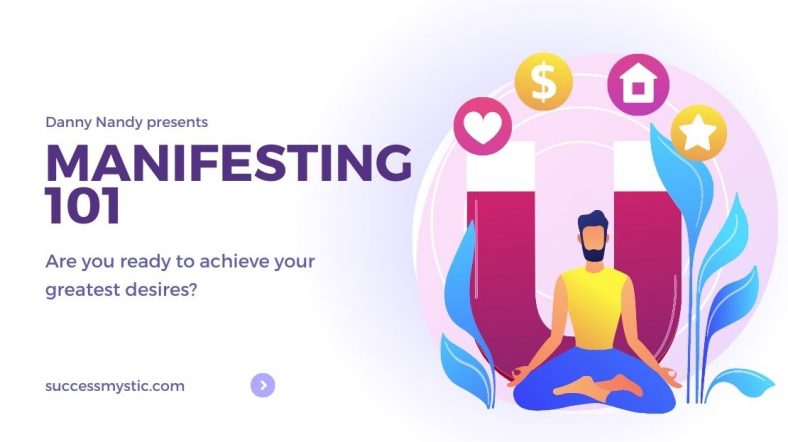 About Course
The Art of Achieving Your Greatest Desires
When you learn that art of Manifestation, you will learn how to harness your ability to think something into existence
Do you want to realize your most important goals?
You can! You can learn to transform your beliefs and thoughts, which are potent influencers over your actions and decisions.
And when you learn to ask for what you want in life, you can finally start getting all that you deserve. 
What can you possibly manifest with the power of your mind and actions?
Anything you can imagine, including: 
A successful and happy relationship
A more fulfilling job
A healthier, more active lifestyle
Stronger relationships with loved ones
More wealth and financial security
A new home
Greater confidence in yourself
Overcoming loss
The car of your dreams
Achieving any significant life goal

Whatever you can imagine!
To manifest something in your life means to make it appear, to cause it to happen. Manifestation is taking something that is in your mind or your dream and to establish it as a part of your daily life. You can use your thoughts, feelings, and beliefs to manifest something you want into a physical reality, but you must know how to do this for it to work. 
What are the benefits of learning to manifest your dreams? 
You can accomplish any goal or realize any dream, as long as you have the right focus and outlook. Whether you accept it or not, you have been manifesting things into your life all along. This process is just turning what naturally happens intro something you consciously control and do with intention.
You can create the life that you from your own thoughts, beliefs, and feelings. 
When you learn to intentionally manifest, you can harness the power of the energy in your life for things that you really want.
You will be able to use the strength of your emotions, beliefs, thoughts, and actions in ways that are positive and build toward your ultimate dreams and desired future.
But how?!
Let's say that you are unhappy in your current job situation. Rather than focusing on what is wrong with your job or complaining about it to others, you instead use your energy to imagine the job you want, to visualize your life when you feel fulfilled and satisfied with your work situation. 
Your thoughts, feelings, energy, and focus are all directed toward getting the right position and find work that fulfills you. And then, when you get the new job and find that you are indeed happy with your new role, you have then manifested your dream into a reality. You have created something where there was not something before. 
This can work for you, too!
In a short period, you can learn to use your thoughts and transform your beliefs to help you create the reality that you want.
You can discover the power of manifestation, the Law of Attraction, and the psychology behind this powerful mental tool. 
Let this FREE e-course be your guide …
If you are ready to start accomplishing your goals and realizing your dreams, this information-packed e-course gives you the knowledge, skills, and strategies you need to manifest your dreams. 
You Will Learn
What manifestation is, how it can improve every part of your life, and why many people misunderstand it.
The forces of the universe that help you to manifest your dreams.
The psychological rules that make it possible to manifest what you desire. 
How to transform the limiting beliefs that are holding you back from being able to create your reality. 
How to achieve manifestation in a step-by-step guide is easy to understand and gives you all the tools you will need. 
The three pillars of manifestation and how they work together to help you achieve your goals. 
The importance of action in achieving your dreams.
How to know if your dreams are just around the corner, waiting for you to realize them. 
Over 15 results-based techniques and strategies to help you manifest whatever you want, transform your beliefs, and regain control of your life. These tips and tools will change how you think and behave giving you practical, easy-to-follow tools to use in your everyday life. 
And many more advance tools and resources to become a pro at manifesting. 
Manifesting is your ability to take control of your life and realize your greatest desires. By focusing your energy, transforming your thoughts and perspectives, and attracting good things into the world, you can accomplish your goals and attain any dream you have in life.
By leveraging the law of attraction, acknowledging the effects of your various choices, and reconciling the limiting factors that may be holding you back, you can learn to use your thoughts to create your reality.
Through careful control of your emotions and be letting go of resistance to the forces of the universe, you can become a powerful channel for more considerable energies that help you realize your dreams. 
Believe it or not, you can learn to create a new life for yourself and use your thoughts to transform your life, You must know that forces are working for you, how to clarify your values and beliefs, and how to ask for what you want from the universe.  
The power to manifest your dreams is inside of you. You already use it every day. 
Why not start learning how to use it intentionally and purposefully to help you accomplish your most important goals? 
Learning to manifest your dreams is the single most significant thing you can do for your life.
Regardless of your current attitude and outlook, you can change it if you wish to. As you age, your brain continues to develop and improve, and you can reshape your mindset at any stage of your life. 
Learning new mindset is just like learning any other skill. It requires the formation of new neural networks, which then creates new associations to the stimuli of your world.
To reframe your attitude, you need to practice new thoughts, associate these with new behaviors, and positive emotions, and continue to practice them repeatedly. 
If you are ready to take control of your life, start making good things happen for you, and learn to be in charge of your destiny, then do not wait. 
Go through all the detailed lessons and start using them today!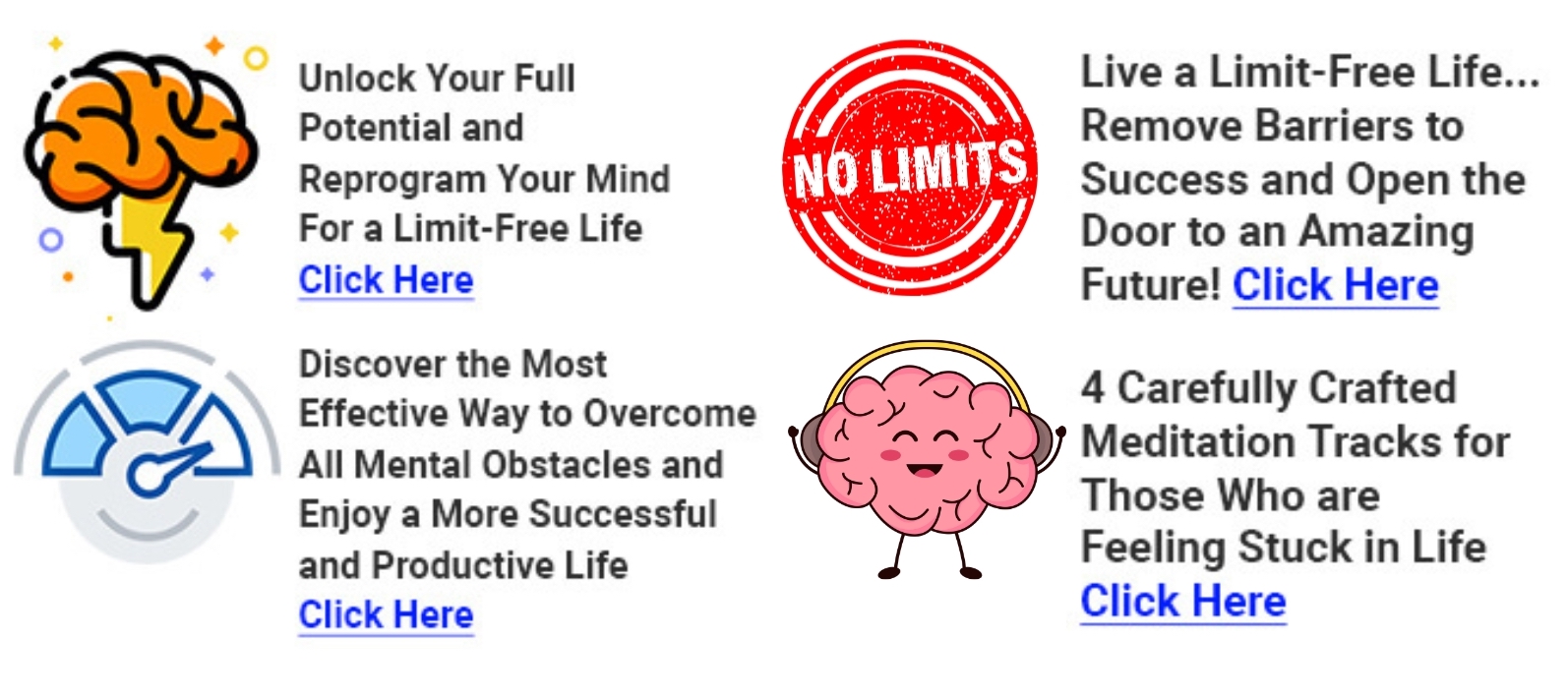 ******************
It's time to "Pop a Pill" and Upgrade to a Limitless Life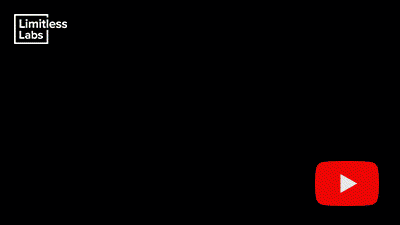 "Just pop a pill!"
That's the quick-fire answer to most modern-day health problems.
Need more energy? "Just try this pill..."
A greater night's sleep? "Pop this before bed..."
Beach-ready body? "Get these injections..."
Got to get heart-healthy? "These tablets help..."
It sounds great, on the surface.
But read the small print... the shocking side-effects... the longer-term cancer risks...
Often, it's just not worth the risk.
You need a 'life upgrade' pill without any side-effects.
And that just doesn't exist.
Until now...
I'd like to introduce you to Limitless Labs.
This company produces "digital pills", which use a powerful active ingredient ('NLP') to deliver rapid, lasting change -- all in just 15 minutes.
They have over 35 pill formulations -- for everything from rapid weight loss to exercise motivation, from incredible health to the most rejuvenating sleep.
They're all incredibly powerful, and 100% safe.
It's time to rethink how we do "pills".
Click here to step inside Limitless Labs: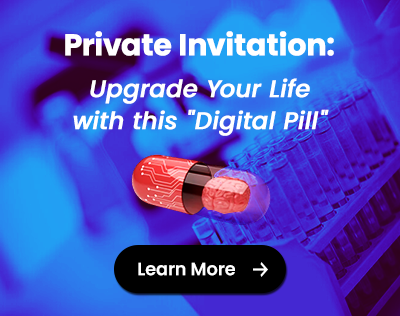 (Use voucher code VIP3030-10 to get 10% off anything on the site.)
******************
Show More
Course Content
Lesson #1
Lesson #2
Lesson #3
Lesson #4
Lesson #5
Lesson #6