The path of manifestation has many steps. One of the most powerful habits you can develop on your manifestation journey is scripting or writing what you want to achieve as if it already happened. Scripting helps you focus on your intentions and brings manifestation into being. Scripting uses the Law of Attraction to allow the universe to grant you blessings.
When you are scripting, you can write your script on paper or type it on a computer. The style and form don't matter. The substance is what counts. Don't inject stress into your scripting by worrying over every word or phrase. Script from your heart and allow the universe to understand your intention.
Not sure where to start? Follow these steps to develop the habit of scripting.
Be Clear
Before you write your script, ask yourself what your intentions are. Unless you understand what your desires are, you won't be able to ask the universe to fulfill them. Vague requests are difficult for the universe to answer. Your spirit knows what you need, listen to your inner voice.
Asking the universe to be a nicer person is too vague. Even to smile more is a subjective request. Be clear in your intention by specifying what you want, like smiling and saying a kind word to strangers. Giving the universe a clear request helps you focus on your manifestation.
Understand Your Why
Why do you want this blessing? What are you trying to achieve? Your intention should be clear when you script. How will granting your desire allow the universe to help you?
Knowing why you want something is as important as knowing what you want. Use caution here because blessings are meant to help, not hurt. If you don't understand why you want something, you may not be asking the universe for a blessing that will benefit you.
How Does it Feel
Scripting takes your desires and makes them manifest by allowing you to feel the blessing. Let your spirit see you with your blessing and ask yourself how it feels to have it. What is your life like now that you have received this gift? The idea of scripting is to put into words what it is like to be blessed.
Consider how this blessing changes your life.
You should feel positive, empowered, and whole. If you don't feel right having this blessing, you may be letting negative thoughts and emotions cloud your request. If scripting your blessing isn't bringing you peace and happiness, go back and redefine the clarity and why of your intention.
Make it Believable
If you're scripting that you smile and say a kind word to strangers, consider the possible benefits. Manifestation makes the impossible possible, but it doesn't supersede reality. Your script needs to be believable for the universe to grant your blessing.
Smiling and saying a kind word to strangers will not automatically make you the boss at your job, Mayor of the city, or a superstar. Keep your scripting believable. You may desire this blessing so you can meet a new friend or partner.
Perhaps you want to bring more joy into your life by showing kindness to strangers. Realistic and believable outcomes are the foundation of scripting your manifestation.
Be grateful
Once you've scripting your new blessing, continue the process by scripting your gratitude for having it. The Law of Attraction brings you what you send out into the universe. Gratitude is a universal current of life. You may find your blessing isn't as powerful if you don't take time to be grateful for it.
Without gratitude, you may lose focus on your manifestation and miss the benefits you've been given. Moving too quickly from asking to having to asking for something else is not consistent with the universe's plan to provide you with everything you need when you need it.
Scripting helps increase your vibrational energy to bring your manifestations into focus. The Law of Attraction is stronger when you are focused on your intentions and are clear about what you are asking from the universe. Scripting is an excellent habit to build as part of your journey.
Daily scripting can be done every morning or even the night before as you close one day and prepare for the next. Using scripting as a daily habit helps you discover your deepest desires and then send your requests to the universe, knowing you are blessed.
Free E-Course Manifesting 101
Are you ready to finally get what you want in life? Isn't it time you stopped dreaming and started achieving the life you have always imagined?
This e-course will teach you how to manifest whatever you want in life while offering concrete advice and strategies for staying on track toward manifesting your dreams. 
Are you ready to achieve your greatest desires? Then let's get started! Don't wait … this is completely free.  Start Course…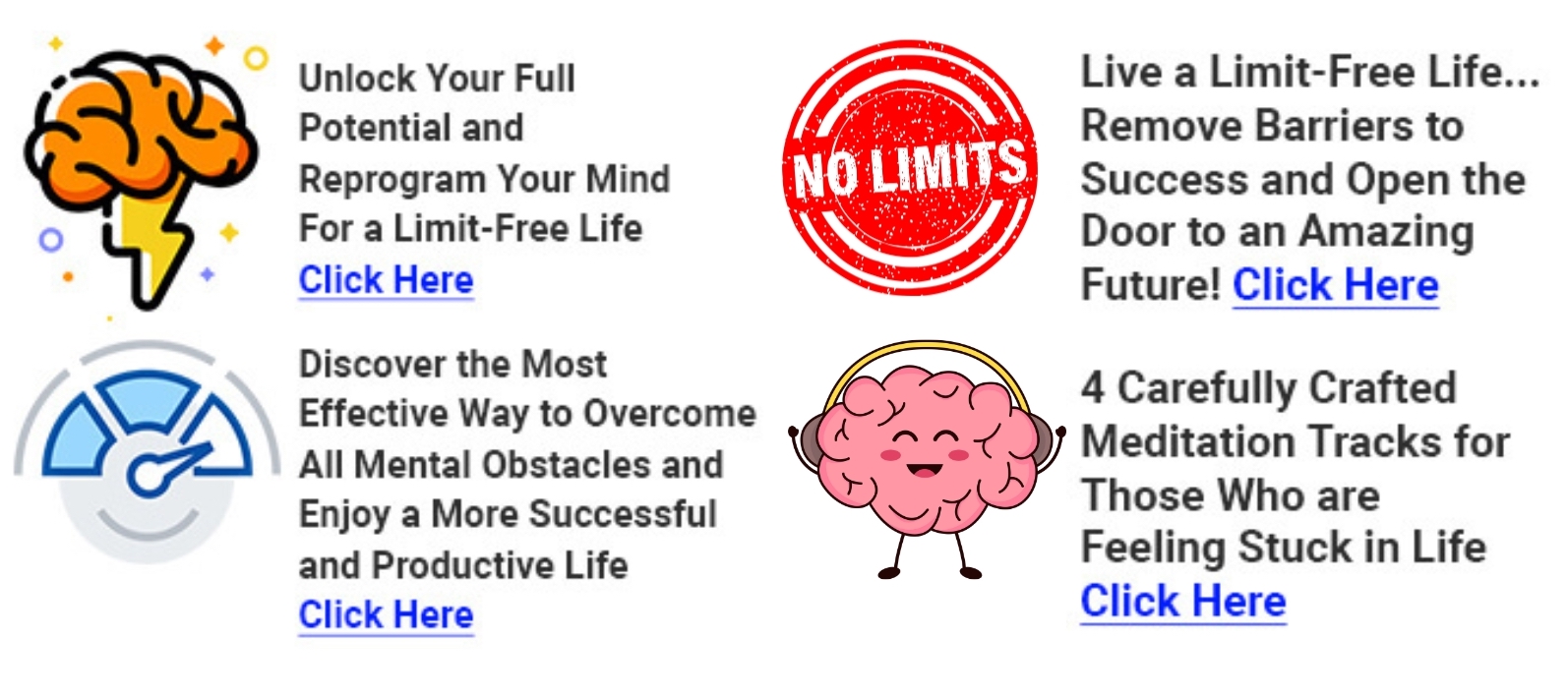 ******************
It's time to "Pop a Pill" and Upgrade to a Limitless Life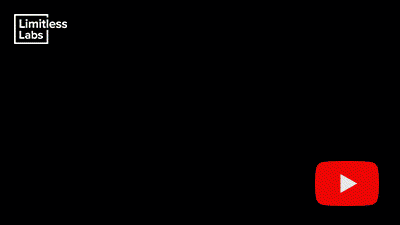 "Just pop a pill!"
That's the quick-fire answer to most modern-day health problems.
Need more energy? "Just try this pill..."
A greater night's sleep? "Pop this before bed..."
Beach-ready body? "Get these injections..."
Got to get heart-healthy? "These tablets help..."
It sounds great, on the surface.
But read the small print... the shocking side-effects... the longer-term cancer risks...
Often, it's just not worth the risk.
You need a 'life upgrade' pill without any side-effects.
And that just doesn't exist.
Until now...
I'd like to introduce you to Limitless Labs.
This company produces "digital pills", which use a powerful active ingredient ('NLP') to deliver rapid, lasting change -- all in just 15 minutes.
They have over 35 pill formulations -- for everything from rapid weight loss to exercise motivation, from incredible health to the most rejuvenating sleep.
They're all incredibly powerful, and 100% safe.
It's time to rethink how we do "pills".
Click here to step inside Limitless Labs: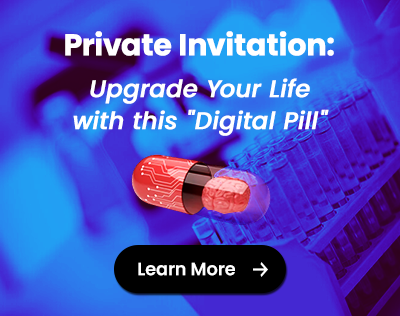 (Use voucher code VIP3030-10 to get 10% off anything on the site.)
******************