Taking good care of your mental health is an essential part of being a happy, healthy, and thriving human being. If one of your big goals for 2023 and further is improving your mental health, consider adopting these ten power habits to get yourself feeling mentally great in the new year.
1| Perform a "brain dump" at the end of each day. 
After a busy day, your mind may be racing with lots of thoughts at night. Rather than losing sleep over your concerns, troubles, responsibilities, and more, get into the habit of performing a "brain dump" at the end of each day. To dump your brain, grab a pen and a journal. Jot down any reflections or important thoughts you have concerning the entire day. Once it's out of your mind and on paper, you can revisit it later and get good, uninterrupted rest now.
2| Get comfortable with feeling all your big, challenging emotions. 
It's often tempting to take the "easy route" when faced with big, challenging emotions. If you ever attempt to hide or ignore your biggest emotions, you probably know how ineffective this method is for handling them. More often than not, those big feelings come roaring back even worse than they originally felt. Instead, get into the habit of feeling those big, challenging emotions in real-time. Process your emotions as you feel them — it may be difficult while it's happening, but it's a much better way to handle them for the sake of your mental health.
3| Communicate how you are feeling with others.
Don't let unsaid feelings spoil good relationships. Rather than hiding your feelings, communicate them with others — especially when those feelings relate to your relationship with another person. While talking about feelings can be tough, doing so can prevent a lot of trouble and misunderstanding, and that's good all-around for everyone's mental health.
4| Make sure you are getting plenty of good, quality sleep each night. 
Getting plenty of good, quality sleep is one of the best habits you can form to support good mental health. When your body is feeling well-rested, you are going to perform much better. You're able to think clearly, make level-headed decisions, and focus on the tasks in front of you. To optimize your mental health, get into the habit of making sleep one of your biggest and most important priorities.
5| Adopt some deep breathing exercise techniques to calm yourself down during particularly anxious or stressful moments.
Deep breathing exercises have been a part of meditation practices for thousands of years, and for good reason. Being able to regain control of your breathing is an excellent way to "rein in" other parts of your body, such as a racing heartbeat or mind, when you're feeling out of control. Get into the habit of stepping aside when you're feeling stressed out and taking some long, deep, and measured breaths to relax and regain control of yourself — your mental health will thank you.
6| Reach out to someone you trust when you need a little extra help. 
There is no shame in asking someone for help when you need it. If your mental health struggles feel too big to face alone, get into the habit of reaching out to someone you know and trust for support. Facing difficult emotions and life situations can be extremely mentally taxing; knowing who you can turn to in times of trouble can provide you with a sense of instant relaxation and relief. Identify the people in your circle of support and make a plan to reach out to them when you need it.
7| Speak to yourself with kindness and respect.
The way you speak to yourself has a massive impact on your overall mental health. If you tend to speak to yourself negatively or critically, get into the habit of speaking to yourself with kindness and respect instead. If anyone else spoke to you in a harsh way, you probably wouldn't like them very much — the same concept applies to how you treat yourself. Get into the habit of being kind and respectful to yourself, particularly concerning your choice of words. This habit has the power to transform your mental health by improving your overall self image.
8| Spend time doing what you love to do most.
Life is full of demands. Make sure you are habitually prioritizing taking time to do the activities and hobbies you love most. Getting to enjoy time doing your favorite activities — whether it's playing sports, making music, watching movies, or whatever else strikes your fancy — is a great way to restore your mental health and feel instantly more relaxed. Don't feel tempted to push aside your personal time in favor of getting more done. When you plan time for your favorite hobbies, respect that time and actually use it for your choice of activity.
9| Schedule time for breaks and respect them when it's time to take them. 
Working yourself 24/7 without breaks is unsustainable. To best protect your mental health, actually schedule some break times within your regularly busy day. When the time comes to take a break, allow yourself to actually take — and enjoy! — that moment of rest. Getting into the habit of taking breaks will not only help your mental health, but it'll help your overall productivity. You're far more likely to get more tasks done when you aren't feeling tired and overworked.
10| Allow yourself to temporarily step away from stressful situations to gather your thoughts whenever possible.
Get into the habit of stepping away from a stressful situation for a few moments so you can take time to calm down and gather your thoughts. Often, you may find yourself feeling pressured to react ASAP when something stressful is happening. You don't always have to act immediately. Whenever possible, practice stepping away for a temporary break to regain control of yourself and consider your options in the situation. This habit can save you from accidentally causing more issues for yourself in the long run while also protecting your mental health.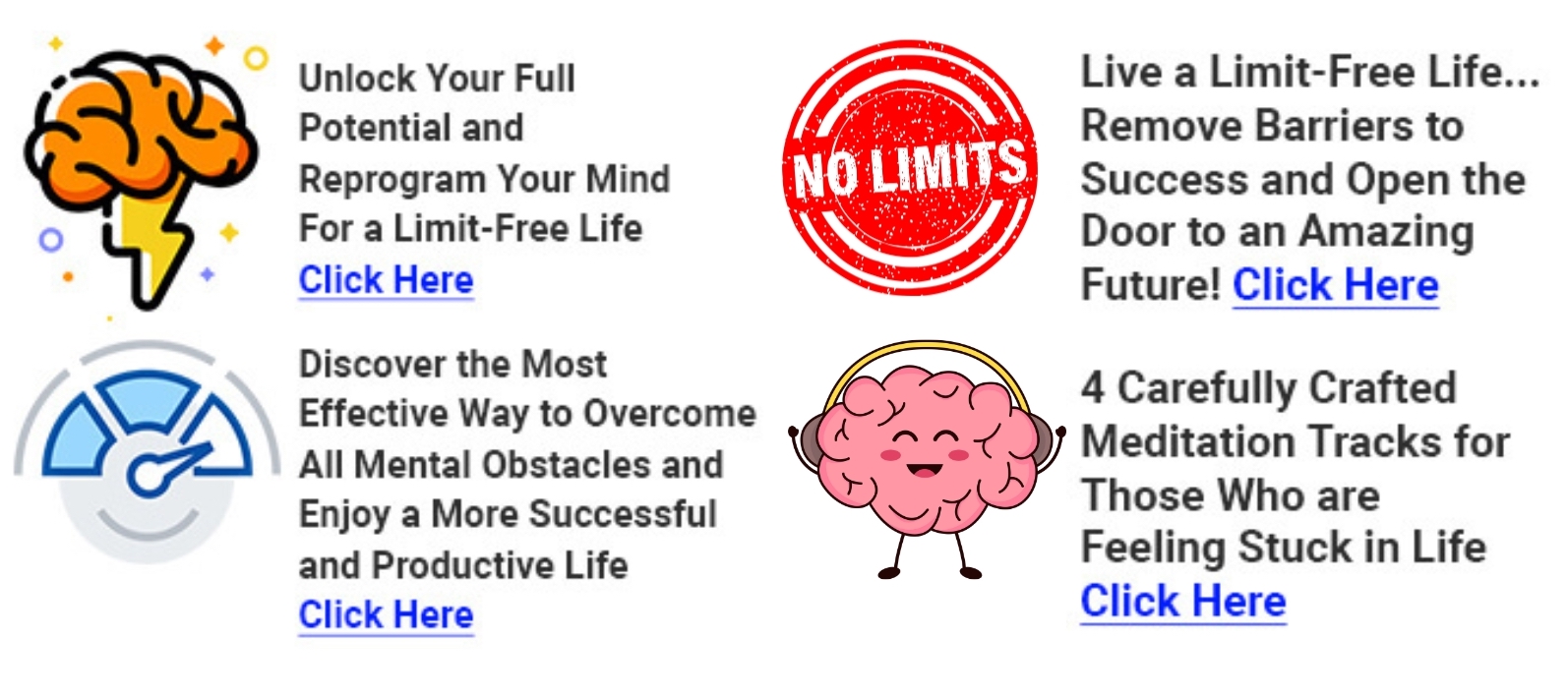 ******************
It's time to "Pop a Pill" and Upgrade to a Limitless Life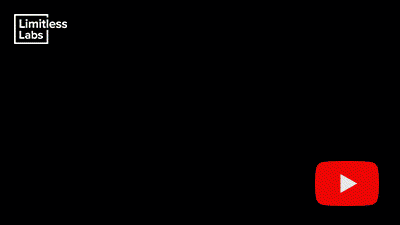 "Just pop a pill!"
That's the quick-fire answer to most modern-day health problems.
Need more energy? "Just try this pill..."
A greater night's sleep? "Pop this before bed..."
Beach-ready body? "Get these injections..."
Got to get heart-healthy? "These tablets help..."
It sounds great, on the surface.
But read the small print... the shocking side-effects... the longer-term cancer risks...
Often, it's just not worth the risk.
You need a 'life upgrade' pill without any side-effects.
And that just doesn't exist.
Until now...
I'd like to introduce you to Limitless Labs.
This company produces "digital pills", which use a powerful active ingredient ('NLP') to deliver rapid, lasting change -- all in just 15 minutes.
They have over 35 pill formulations -- for everything from rapid weight loss to exercise motivation, from incredible health to the most rejuvenating sleep.
They're all incredibly powerful, and 100% safe.
It's time to rethink how we do "pills".
Click here to step inside Limitless Labs: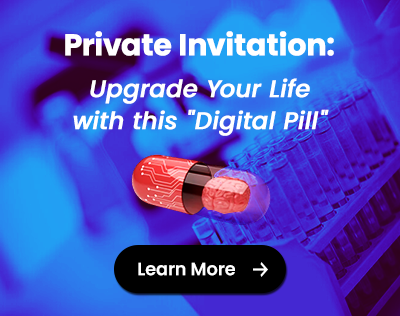 (Use voucher code VIP3030-10 to get 10% off anything on the site.)
******************