New year, new month, new week, new day, new you. Whenever you choose to start your journey to change yourself, psychologists agree that you need five skills. Changing yourself is hard work, but the rewards are priceless. To succeed, you need to develop these five skills.
1| Couarage
"It takes courage to grow up and become who you really are." – e. e. cummings
Researchers at Harvard Business School found that having a clear goal helps build courage.  Knowing what you what from changing yourself is the first step.  People often fear the unknown.  You can build courage by having a clear goal of what you want your change to be.
Start by asking yourself these questions:
What do I want to change?
How does a successful change look?
Can I obtain success?
What do I need to do to reach success?
The answers to these questions will give you a vision of your change and help guide you on your journey.  With a clear goal, you can develop the courage to begin changing.
2| Introspection
"Knowing yourself is the beginning of all wisdom." – Aristotle
Psychologists define introspection as examining your thoughts and emotions.  If you will change yourself, you need to understand who you are now and what about yourself will help you or hold you back from change.  Self-sabotage, or unconsciously ruining your plans, happens when you don't develop introspection skills before you make a change.  Otherwise, you may find that fear, past traumas, or low self-esteem disrupt your plans for change.
At Stanford University, research has shown that introspection has three parts:
Internal
First-person
Current
Scientists found that introspection is internal.  It is not about what's been done to you, but rather what you feel and think about who you are.  Introspection is about you, as opposed to sympathy and empathy, which is about other people.  And introspection is who you are right now.  When you're working on changing yourself, you need to understand what you are thinking and feeling throughout the journey.
3| Self-Awareness
"Self-awareness is the golden key to making life-changing decision and sticking to them," – Dr. Prem Jagyasi
Self-awareness moves beyond understanding yourself to understand how to fit into the world.  Self-awareness regulates your actions and is a vital component of changing yourself.  Your life does not exist in a vacuum.  Instead, your life and the changes you make will affect not only you but the people and the world around you.  How your changes affect the world around you then creates the framework for how successful you feel your change is.
In a study published by scientists at University College London, researchers found that a person is most likely to be aware of the sensory result of an action they take.  When you are changing yourself, you should know how what you do will affect you in various situations.  Consider how your change will affect your environment and how you will respond to that change.
4| Desire
"The starting point of all achievement is desire." – Napoleon Hill
When you ask yourself questions to build courage, you also need to ask yourself how significant your change is to you.  Desire, or the depth of how much you want something, is another skill required to succeed with change.  In a paper published in Sage Journals, researchers identify three kinds of desire:
Desire for
Desire Against
Desire for and against
A desire for something is when a person feels a lack or that something is missing or incomplete in their life.  Desire against is the goal of not being or doing something, usually something that would cause a person harm.  A desire for and against is a combination of both, which strives to balance what a person wants and the consequences of getting it.  When you are changing yourself, desire helps you reach your goal without taking shortcuts or imposing excessive stress on yourself.
5| Motivation
"The key to success is to focus on goals, not obstacles." – unknown
Desire is wanting.  Motivation is action.  Motivation is the skill that causes you to use all the other necessary skills to act.  When you are changing yourself, motivation keeps your goals in focus, provides the courage to take the next step, and makes desire a reality. 
Introspection and self-awareness motivate you to make the best changes for yourself. Motivation helps you reach your goals even when faced with obstacles and setbacks.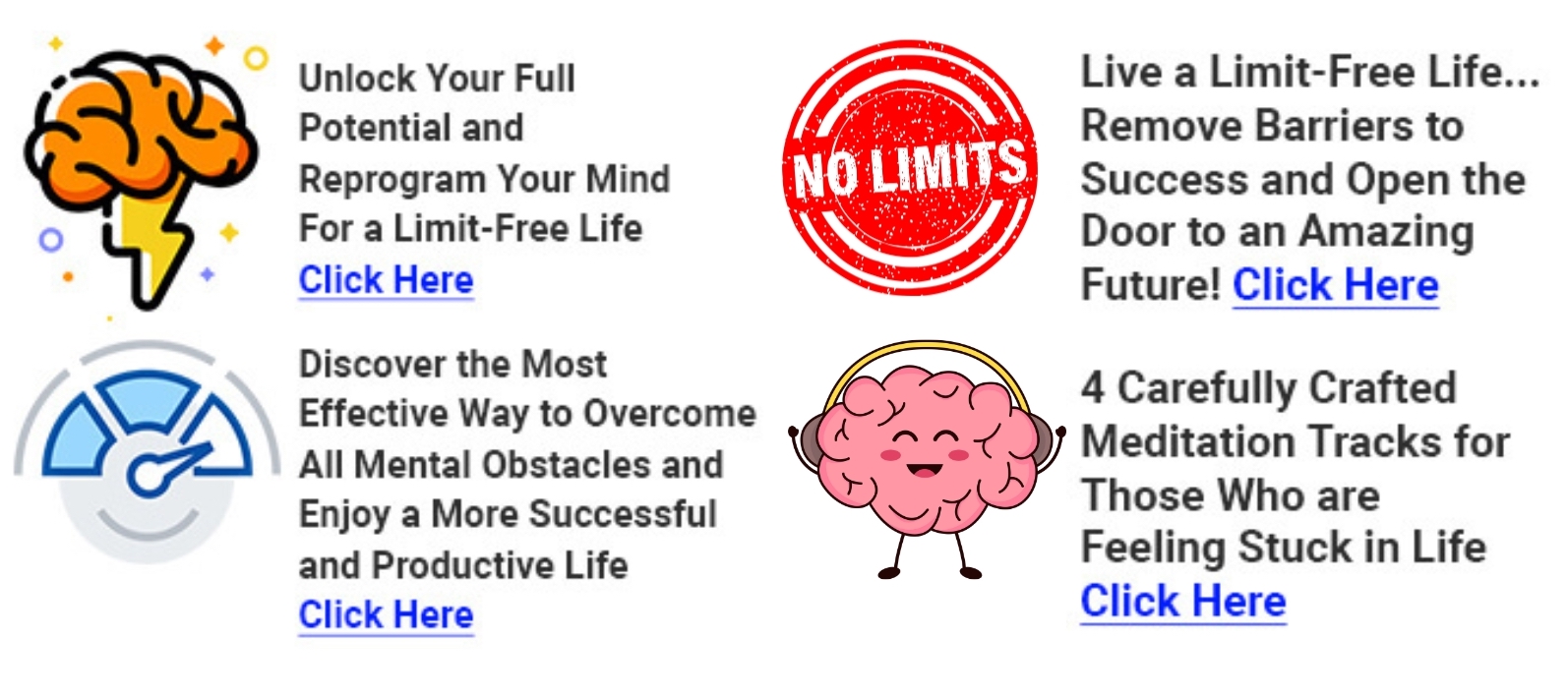 ******************
It's time to "Pop a Pill" and Upgrade to a Limitless Life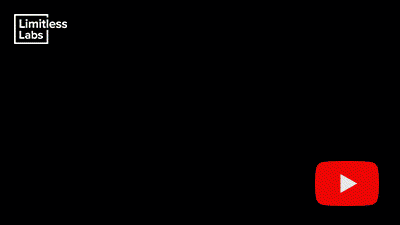 "Just pop a pill!"
That's the quick-fire answer to most modern-day health problems.
Need more energy? "Just try this pill..."
A greater night's sleep? "Pop this before bed..."
Beach-ready body? "Get these injections..."
Got to get heart-healthy? "These tablets help..."
It sounds great, on the surface.
But read the small print... the shocking side-effects... the longer-term cancer risks...
Often, it's just not worth the risk.
You need a 'life upgrade' pill without any side-effects.
And that just doesn't exist.
Until now...
I'd like to introduce you to Limitless Labs.
This company produces "digital pills", which use a powerful active ingredient ('NLP') to deliver rapid, lasting change -- all in just 15 minutes.
They have over 35 pill formulations -- for everything from rapid weight loss to exercise motivation, from incredible health to the most rejuvenating sleep.
They're all incredibly powerful, and 100% safe.
It's time to rethink how we do "pills".
Click here to step inside Limitless Labs: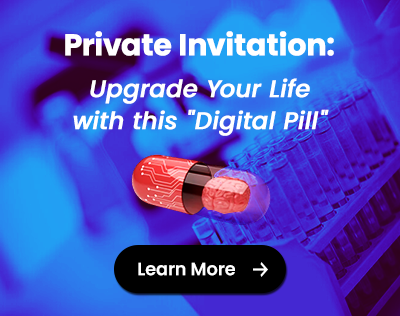 (Use voucher code VIP3030-10 to get 10% off anything on the site.)
******************