Do you sometimes feel as though you lack motivation? Do you lack inspiration? Do you start chasing your dreams only to give up as soon as you run into the first hurdle? It's one thing to chase your dreams with a plan in place, it's another thing to follow manifesting your inspiration and motivation.
The road to achieving your dreams can be a long one. Your dreams won't just fall into your lap. A lot will likely happen on the path to success. Some of these things will derail you entirely, while some will just leave you demotivate.
We all need perspective. Chasing your dreams takes time, it requires passion and persistence. When you eventually achieve your dreams it will be worth your time and effort.
When you run into obstacles or you feel discouraged you need affirmations, inspiration, and quotes from successful people who will help you navigate the choppy waters ahead.
40 Inspirational Quotes Making Your Dreams Come True
#1. It's very hard to have ideas. It's very hard to put yourself out there, it's very hard to be vulnerable, but those people who do that are the dreamers, the thinkers, and the creators. They are the magic people of the world.

~ Amy Poehler
#2. What are you prepared to give for your dream? If it is not everything, stop pipe dreaming.

~ T.F. Hodge
#3. When it comes to what you really want in life. Don't take no for an answer, take no for a question and go for it.

~ Bernard Kelvin Clive
#4. Your true passions will rise you up before the sun, to pick you up where you left off long after the moon went to bed. When we respond to the beckon of these kind of intrinsic dreams, they will make exciting the most tedious of work, they will lighten the heaviest of burdens, and will enable us to focus with laser precision on whatever array of tasks may be at your hand for their progress.

~ Connie Kerbs
#5. The true cost of following your dreams isn't what you sacrifice when you chase them, it's what you lose when you don't.

~ Simon S. Tam
#6. Some people spend the best part of their lives living the dreams of others.

~ Bangambiki Habyarimana
#7. Live in your dream. Refuse to wake up until it is completely over. Then dream again.

~ Bangambiki Habyarimana
#8. Your dream is will never let you rest; it will keep knocking at your mind's door in still imagination which will lead to a creative mind. Let loose your imagination and begin to create everything that's given to you before the foundations of earth. Dream like never before.

~ Euginia Herlihy
#9. Every dream is the beginning of a new life in your thoughts

~ Munia Khan
#10. Accomplishment of your dreams requires personal sacrifice and hardworking. May you have a determined spirit, will power, and a great passion for the accomplishment of your dreams.

~ Lailah Gifty Akita
#11. Never allow reality to get in the way of your dreams.

~ Mark W. Boyer
#12. You are worthy of your wildest dreams.

~ Nicola Guillaume
#13. It's not wrong to have dreams; in fact, to achieve anything in this world you must have dreams.

~ Amma Sri Bhagwan
#14. If I want more, I need to go and get it, demand it, take hold of it with all my might, and do the best I can with it.

~ Marchetta Malina
#15. Never believe that you are anything less than extraordinary.

~ Kaiden Blake
#16. A dream doesn't become reality through magic; it takes sweat, determination, and hard work.

~ Colin Powell
#17. Every great dream begins with a dreamer. Always remember, you have within you the strength, the patience, and the passion to reach for the stars to change the world.

~ Harriet Tubman
#18. Passion in the desire to do something with fervor. It is the certainty that one is going to accomplish their dreams.

~ Dr. Subhan Zein
#19. All our dreams come true, if we have the courage to pursue them.

~Walt Disney
#20. The future belongs to those who believe in the beauty of their dreams.

~ Eleanor Roosevelt
#21. We all have dreams, but in order to make dreams come into reality it takes an awful lot of determination, dedication, self-discipline, and effort.

~ Jesse Owens
#22. Dream as if you'll live forever. Live as if you'll die today.

~ James Dean
#23. Nothing happens unless first we dream.

~ Carl Sandburg
#24. If one advances confidently in the direction of his dreams, and endeavours to live the life which he has imagined he will meet with a success unexpected in common hours.

~ Henry David Thoreau
#25. Get mocked at for as much as you can, fail as much as you can, but don't quit. Let every mockery, every failure be a source of inspiration for you to reach for greatness and that greatness will silence your critics. ~ Ajaero Tony Martins

~ Henry David Thoreau
#26. Never be ashamed! There's some who will hold it against you, but they are not worth bothering with.

~ J.K. Rowling
#27. When you reach an obstacle turn it into an opportunity. You have the choice. You can overcome and be a winner or, you can allow it to overcome you and be a loser. The choice is yours alone. Refuse to throw in the towel. Go that extra mile that failures refuse to travel. It is far better to be exhausted from success than to be rested from failure.

~ Mary Kay Ash
#28. Press on. Nothing in the world can take the place of persistence. Talent will not; nothing is more common than unsuccessful men with talent. Genius will not; the world is full of educated derelicts. Persistence and determination alone are omnipotent.

~ Ray Kroc
#29. When I'm old and dying I plan to look back on my life and say, 'Wow, that was an adventure,' not "Wow, I sure felt safe."

~ Tom Preston-Werner
#30. Optimism is the faith that leads to achievement. Nothing can be done without hope and confidence.

~ Helen Keller
#31. The only thing worse that starting something and failing is not starting something.

~ Seth Godin
#32. Remember to celebrate milestones as you prepare for the road ahead.

~ Nelson Mandela
#33. I don't focus on what I'm up against. I focus on my goals and I try to ignore the rest.

~ Venus Williams
#34. The critical ingredient is getting off your butt and doing something. It's as simple as that. A lot of people have ideas, but there are few who decide to do something about them now. Not tomorrow. Not next week, but today. The true entrepreneur is a doer not a dreamer.

~ Nolan Bushnell
#35. All human beings are also dream being. Dreaming ties all mankind together.

~ Jack Kerouac
#36. As long as a man stands in his own way everything seems to be in his way.

~ Ralph Waldo Emerson
#37. Whatever you can do or dream you can do, begin it. Boldness has genius, power, and magic in it.

~ Johann Wolfgang von Goethe
#38. No one has ever achieved anything, from the smallest to the greatest, unless the dream was dreamed first.

~ Laura Ingalls Wilder
#39. Dreams pass into the reality of action. From the actions stems the dream again and this independence produces the highest form of living.

~Anais Nin
#40. I like the dreams of the future better than the history of the past.

~ Patrick Henry
Read Next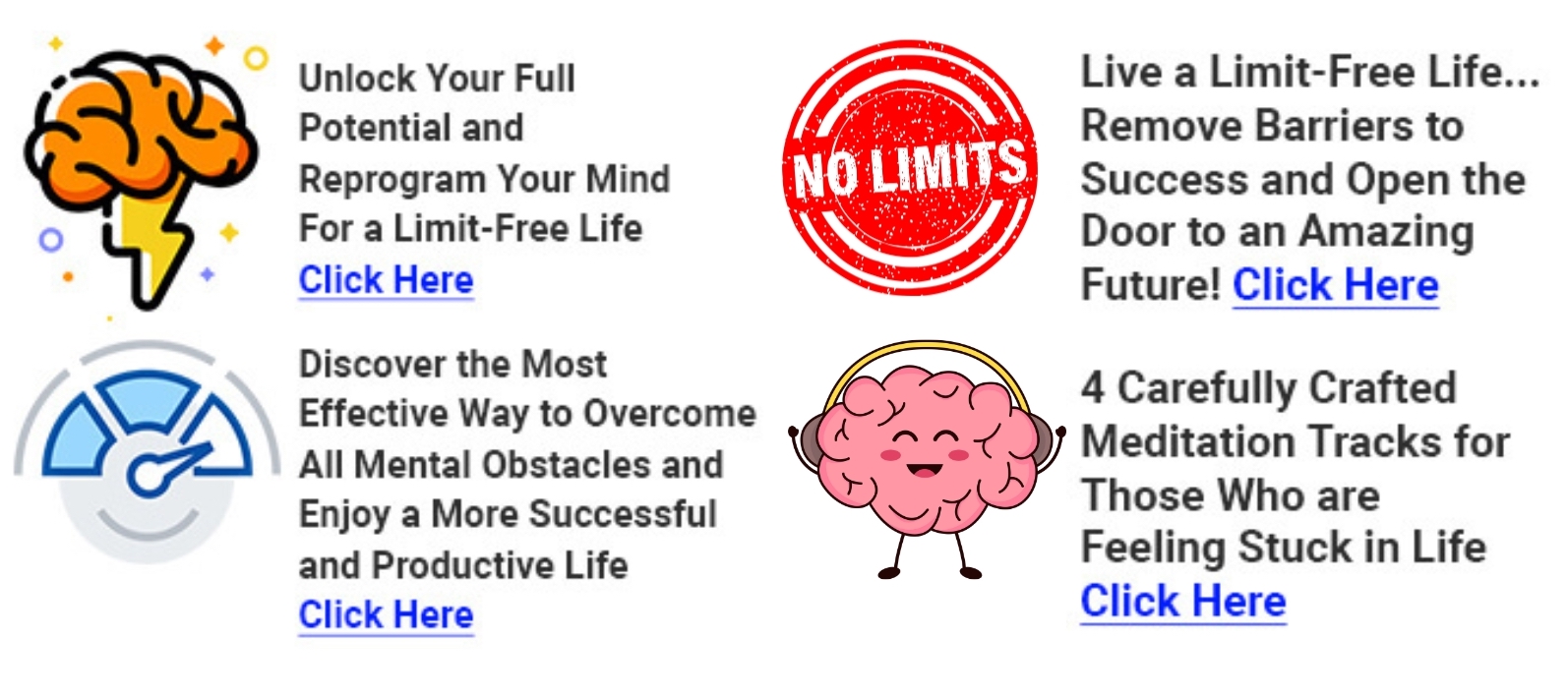 ******************
It's time to "Pop a Pill" and Upgrade to a Limitless Life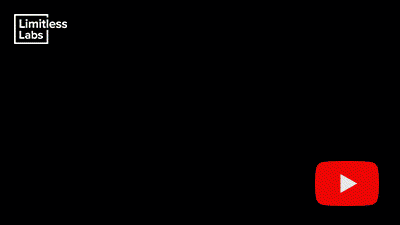 "Just pop a pill!"
That's the quick-fire answer to most modern-day health problems.
Need more energy? "Just try this pill..."
A greater night's sleep? "Pop this before bed..."
Beach-ready body? "Get these injections..."
Got to get heart-healthy? "These tablets help..."
It sounds great, on the surface.
But read the small print... the shocking side-effects... the longer-term cancer risks...
Often, it's just not worth the risk.
You need a 'life upgrade' pill without any side-effects.
And that just doesn't exist.
Until now...
I'd like to introduce you to Limitless Labs.
This company produces "digital pills", which use a powerful active ingredient ('NLP') to deliver rapid, lasting change -- all in just 15 minutes.
They have over 35 pill formulations -- for everything from rapid weight loss to exercise motivation, from incredible health to the most rejuvenating sleep.
They're all incredibly powerful, and 100% safe.
It's time to rethink how we do "pills".
Click here to step inside Limitless Labs: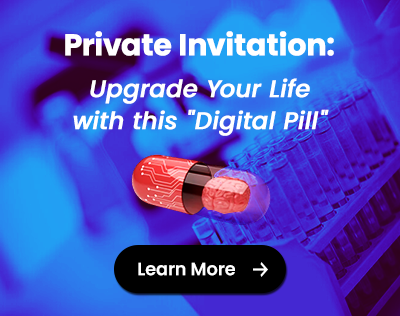 (Use voucher code VIP3030-10 to get 10% off anything on the site.)
******************